Internal electrical connections for winding transformers, generators and motors
SBI designs and manufactures electrical connectors for copper, aluminum and bimetallic connections in electrical equipment. A suitable selection of connector and compression dies are essential for the correct performance of the equipment.
SBI offers a tailor-made and guaranteed solutions for each type of connection.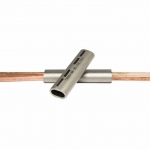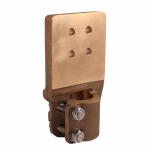 External bushing and flag connections for transformers
SBI provides bushing and flag connectors in different types of materials, such as aluminum or copper alloys.
Dimensions in compliance with the DIN or NEMA standards, as well as other configurations.