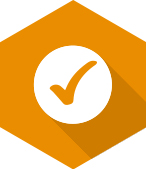 GUARANTEED QUALITY
High-quality products, in compliance with the main National and International standards.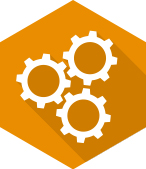 TECHNICAL SOLUTIONS
Solutions designed to meet our customers' needs, using the most innovative design and manufacturing technologies.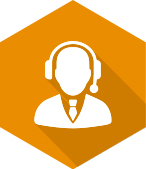 CUSTOMER SERVICE
Our Customer Service department provides assistance in different languages​, in a quick and professional way.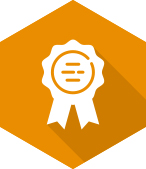 50 YEARS OF EXPERIENCE
More than 50 years of experience guarantee the quality of our products and the professionalism of our staff.
We work with one of the most innovative Ultra High-Voltage Research and Development Centers in Europe, in collaboration with the Polytechnic University of Catalonia.
DEDICATED TO PROVIDING SOLUTIONS TO OUR CUSTOMERS AND CONTINUOUSLY IMPROVING OUR PRODUCTS
SBI CONNECTORS designs and manufactures low, medium and high-voltage connectors. The company specializes in electrical connections for energy and traction substations, electrical equipment, power distribution networks and the electrification of railway infrastructures.
We are a company of the French Group Sicame, a global leader in the electricity market, with more than 55 subsidiaries worldwide.
SBI is aware of the importance of innovation in our sector, so we invest resources in research on an on-going basis. Our high-quality standards are guaranteed thanks to the expertise of our team of engineers, who participate in the design and manufacturing processes of our products.
Our goal is to actively participate in the development of smart electrical connections, which allows us to focus on predictive maintenance.
HV power system solutions
Our commitment as a manufacturer specializing in high-voltage connectors is to offer comprehensive solutions to our customers. We provide advice to engineering firms, utilities and contractors in the design and installation of electrical substations and supply high-voltage connectors, in addition to complementary products, such as conductors, strings or insulators.
We conduct studies and offer customized solutions for different electrical equipment connections, such as transformers, motors or generators. Our R&D team conducts simulations and standard tests to help our customers choose the best solution in each case for all types of conductors and voltages.